By Tristan Webster, VP of Client Solutions
After two more rounds of March Madness, I'm back with attention trends that impact TV advertisers. Attention aside, week two of the tournament came with the Cinderella Story of Loyola-Chicago as the whole country rallied behind Sister Jean.
Insight #1
We saw many trends continue from the first weekend: upsets resulted in 21% higher attention levels and the evening games were much friendlier to advertisers than those that ran during the day.
Insight #2
While the games got more hotly contested over the course of the tournament, attention to the Sweet 16 was almost 10% higher than the more-coveted Elite 8 due to the downside of daytime programming. Even we were a bit surprised at that one.
Insight #3
One thing that can't be debated? The whole country is going to be watching closely as Loyola-Chicago fights to make their return to the Championship for the first time since 1963. Two of the Top 5 most attention-grabbing games were from Loyola. It seems that no one cares about these #1 seeds.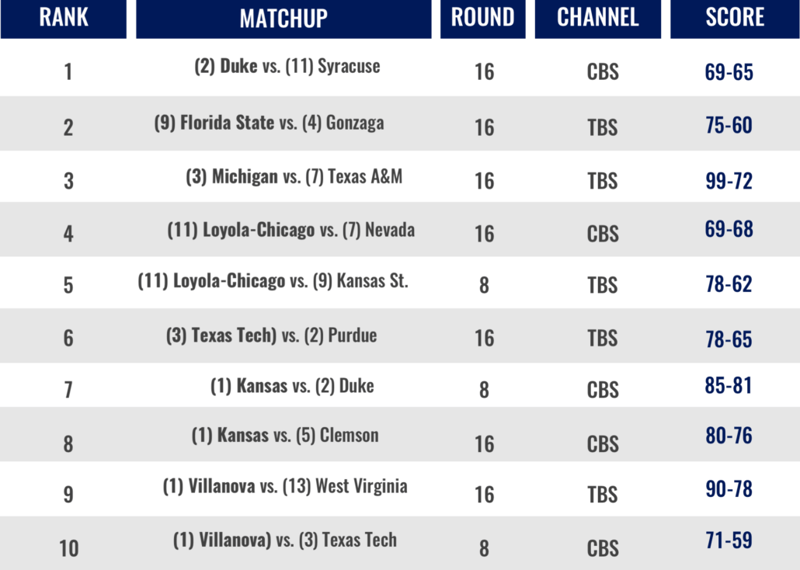 Looking for the analysis from the rounds of 64 and 32? Click here.