Can you hear me now?
Telecom brands are some of the biggest TV advertisers - if not the biggest. Whether they're marketing their wireless, cable, or Internet business - these brands are making a big impact on the media landscape. Telecom brands often stake out premium TV placements, but does that approach deliver the actual viewer engagement that creates business success?
What are the data-driven insights to plan and optimize TV for increased ROI? To find out, we analyzed the Telecom industry's TV engagement - across every brand advertising in the space.
Seasonal events versus standby favorites.
We looked at every show where Telecom brands advertised and found that big seasonal events - like The National Dog Show, The Macy's Thanksgiving Day Parade, and even The NCAA Basketball Tournament - surprisingly under-performed for TV Attention. Morning news shows also delivered the same low Attention. So which shows had the highest TV Attention? Primetime medical dramas - such as The Good Doctor, The Resident and Gray's Anatomy - as well as late-night favorites like Saturday Night Live and The Late Show with Stephen Colbert were no joke when it came to keeping viewers in the room.
The Davids versus the Goliaths.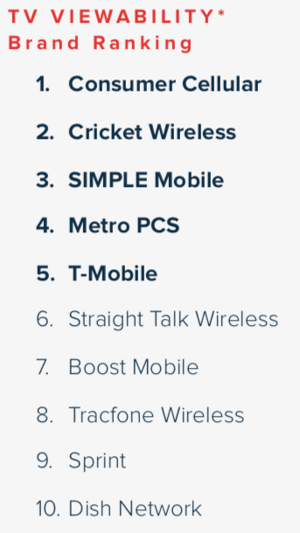 Interestingly, the giants of the Telecom industry did not top the charts when it came to TV Attention. Brands like Verizon and AT&T scored lower on the list, while competing brands like Consumer Cellular, Cricket Wireless, Metro PCS and T-Mobile performed quite well. AT&T, in fact, performed slightly below the category average, as cited by the IPG Media Lab.
The Telecom industry - and it's many innovating brands - is operating in an ever-evolving and dynamic media landscape (that it's a driver of). So how does your brand plan on standing out? What's the smart play for getting the right amount of eyes on what you have to offer? Download TVision's Telecom Brand Industry Report, and let's talk about how we can help.