The Rams and the Bengals put on quite a game, but the other shows within the show - the Halftime and the ads - had people glued to their seats (if they weren't dancing in front of the TV). Also notable, breaking tradition from years past, CTV TV gave linear TV some real competition for viewers.
Below are a few highlights from TVision's analysis of viewer attention to the Big Game. Tune in to our Super Bowl Recap webinar on Thursday, February 17 at noon ET for a full look at how the $6 million ads engaged audiences and how viewers watched the game (on streaming or linear).
How did viewers watch the game?
As people are increasingly shifting to CTV it's not a surprise to see that viewers are choosing to stream the Big Game on CTV as well. Whether they tuned in on a vMVPD, Peacock, YouTube TV, Hulu Live, or other service, viewers watched on CTV in record numbers. In fact, CTV viewing of the Super Bowl was up 64% from last year.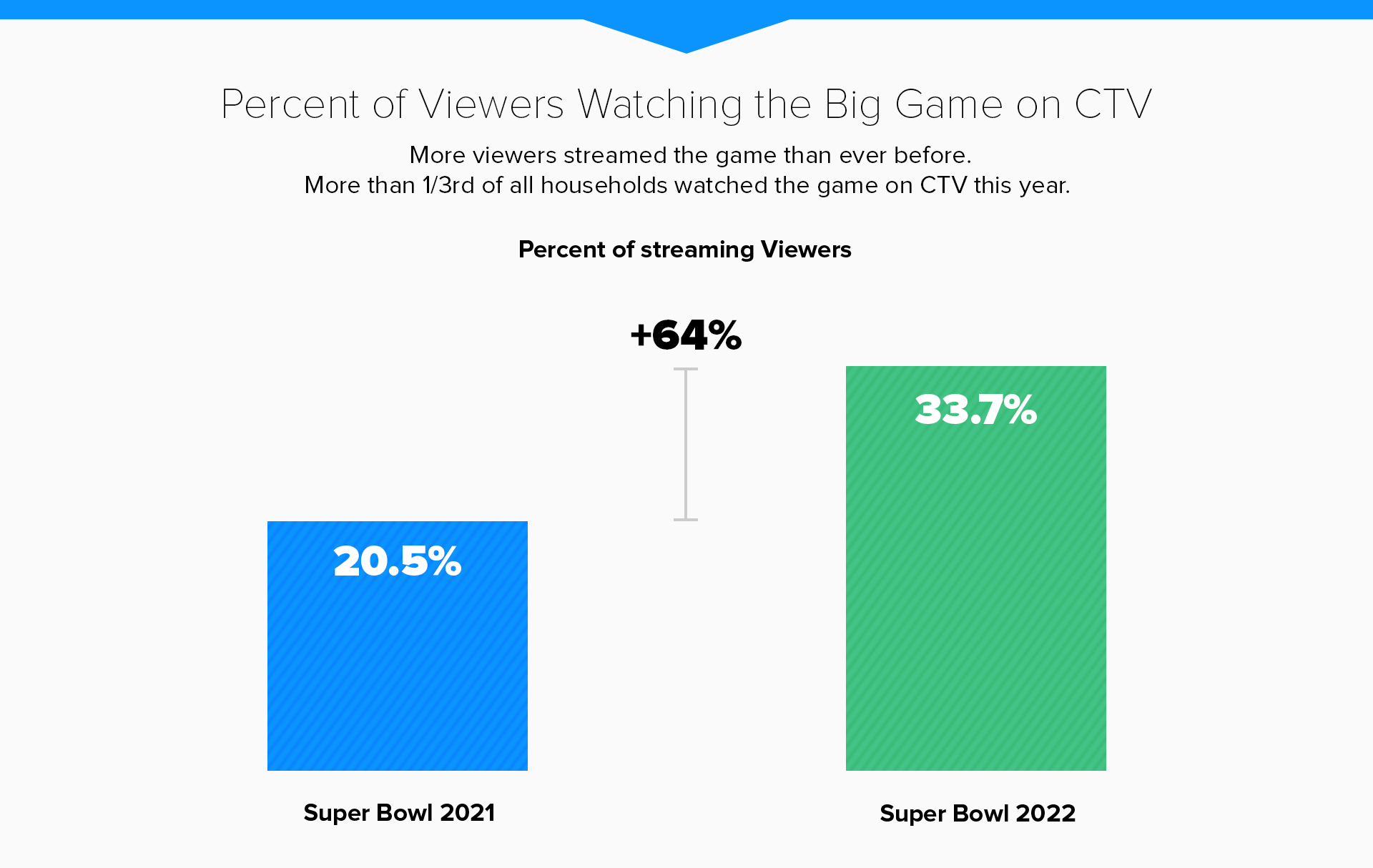 Who watched the game?
Typically older viewers pay more attention to television than younger viewers, and Super Bowl LVI was no different. The Ad Attention Index for viewers 55+ was 131.4, but only 97.4 for viewers under 18 - people under 18 paid the least attention to the game of any age group. Men paid more attention to the ads than women, and both paid more attention to the ads than the program itself - further justification for the $6.5M price tag for a :30 Super Bowl ad.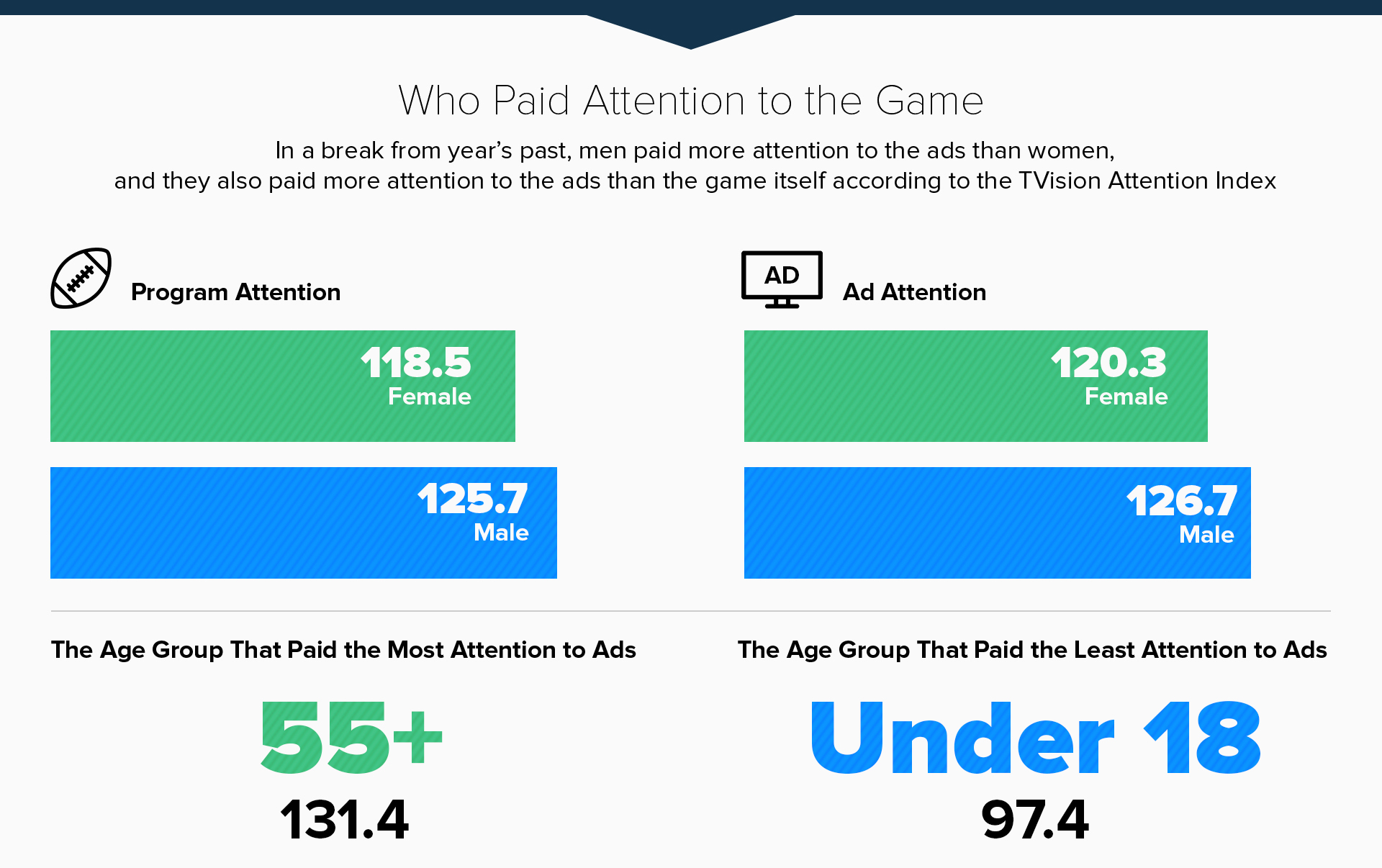 Halftime got the attention of the coveted 25-49-year-old demographic
The Halftime performance which included iconic stars Dr. Dre, Snoop Dogg, Eminem, Kendrick Lamar, Mary J. Blige and 50 Cent performing their biggest hits seemed designed to draw in eyeballs from the harder to engage 25-49-year-old demographics, and it delivered. Attention peaked overall during Halftime, reaching 141.2 on the Attention Index.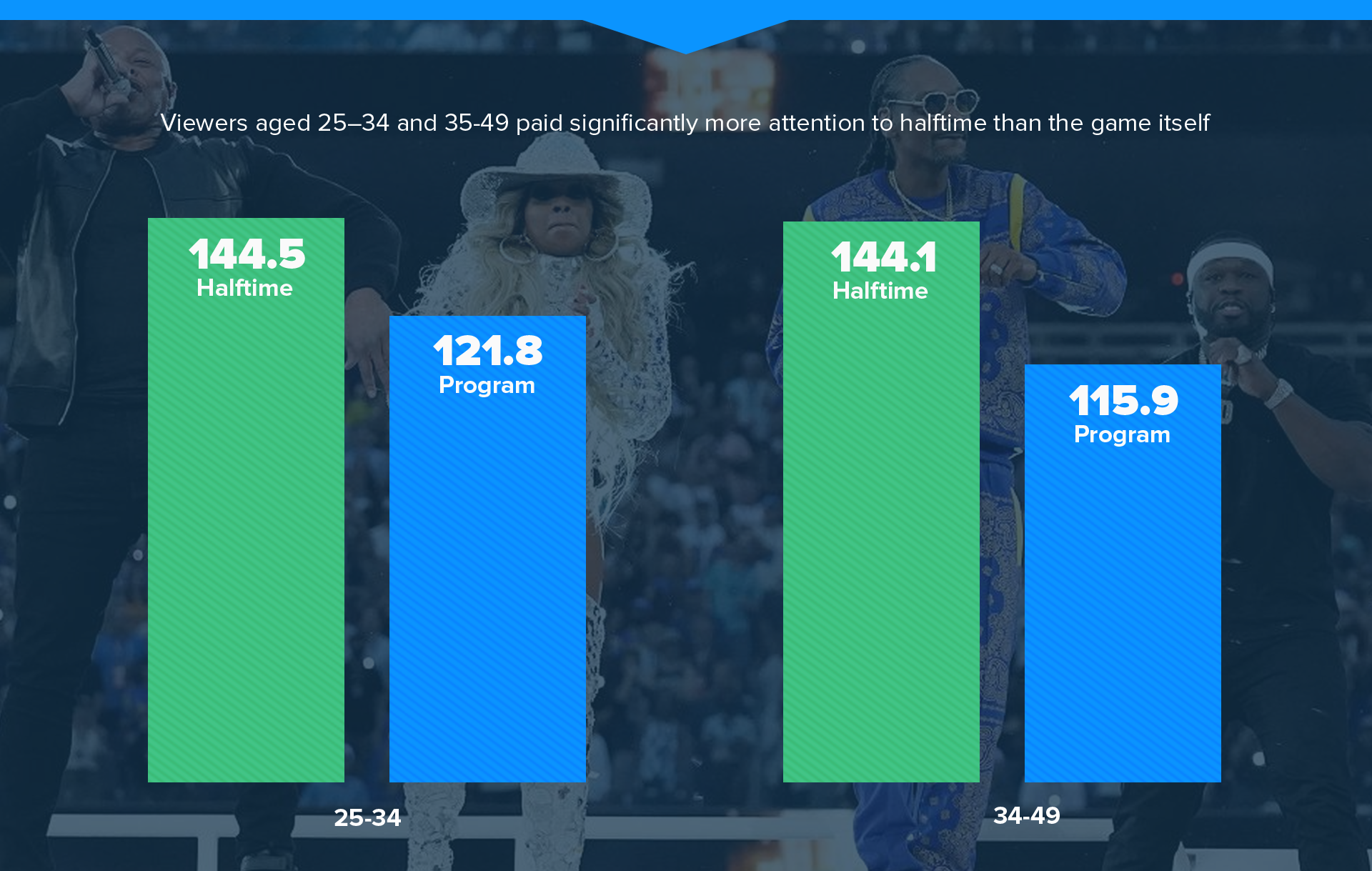 The Ads that Captured Attention Best
Two themes that dominated the Super Bowl ads this year - throwback movies and TV shows (Verizon - "The Cable Guy"), and cryptocurrency (Crypto.com - Lebron James) - were represented in our list of ads that captured attention best. Wallbox (Super-charges Seth), Disney+ (The GOAT) and the NFL (Live Ball) also make our list. TVision's Creative Attention Score measures how an ad broke through to capture attention compared to other ads within the same pod.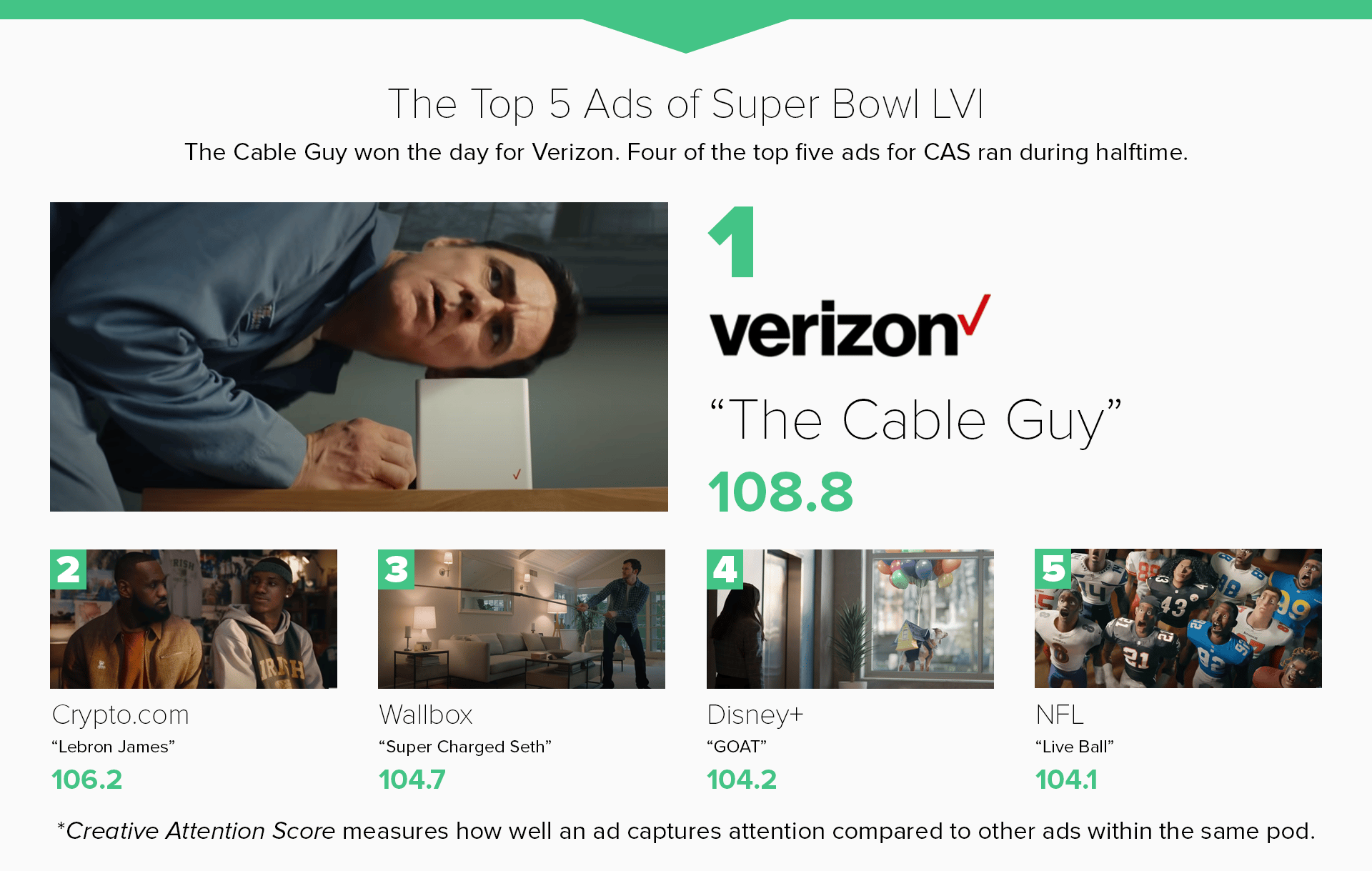 Remember to register for our Super Bowl Recap webinar on Thursday, February 17 at noon ET for a complete look at how viewers engaged with the game and ads.
Not mentioned in the Top 5 and want to see where your brand ranked? Interested in learning more about streaming measurement? Contact us.