Attention continues to gain traction with advertisers and the television industry as a way to more effectively measure television and maximize the value of every ad dollar. As Paolo Provinciali, head of media at AB inBev told Digiday, "We're working with the networks and all our media partners to figure out ways we can collaborate together and make attention a guarantee the same way I'm guaranteed in-demo reach." Provinciali continued, "And then making sure what I'm buying commands a certain level of viewable or attentive impression."
In fact the sixth tip of TVision's Upfront planning eBook - Six Things Marketers Need to Know this Upfront Season - examines Paolo's successful campaign for Budweiser with A+E where the beer manufacturer saw a 7.6% increases in viewable impressions.
Download the eBook now to learn more.
Marketers looking to increase the value of their advertising campaigns this Upfront season can start with these steps: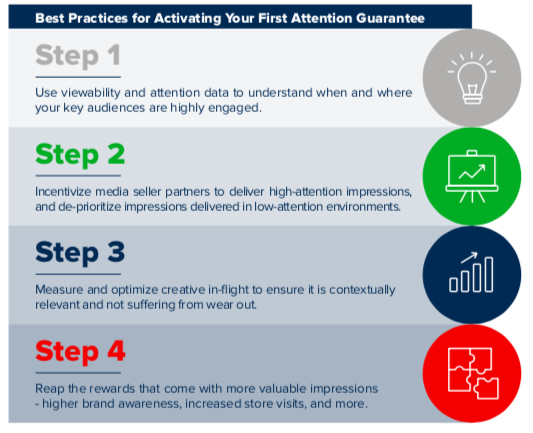 For more detailed information, and to start planning campaigns based on attention, download the eBook.