While the game between the Rams and the Bengals was very competitive, those of us in the TV and advertising industry know that the real excitement happens during the commercial breaks. With advertisers spending $6 million for coveted spots in the big game, the pressure is on to make sure the ads work - that they reach the right demos and engage viewers.
For those interested in seeing how the ad game played out with at-home viewers, tune in to our Super Bowl webinar on Thursday, February 17 at noon ET. We'll share our full analysis of Super Bowl audience engagement, how the best ads performed, and what creative elements help advertisers breakthrough.
You can get a sneak peek of our early game coverage here (including the top five ads for viewer attention), or keep reading below for more insights that we've shared with the press:
Adweek - It's Super Bowl Sunday, Do You Know Where Their Eyeballs Are? - OMD's Sebastien Hernoux uses TVision's historical Super Bowl attention data to explain the value and potential that brands tap into with Super Bowl advertising.
NextTV - Men Paid More Attention to the Ads than the Game - Jon Lafayette uses TVision's data to explain Super Bowl viewing behavior. TVision's data showed that men paid more attention to Super Bowl ads than they did to the game.
AdAge - Aging Up - Jeanine Poggi reports that TVision's data shows that people aged 55+ paid the most attention to the game.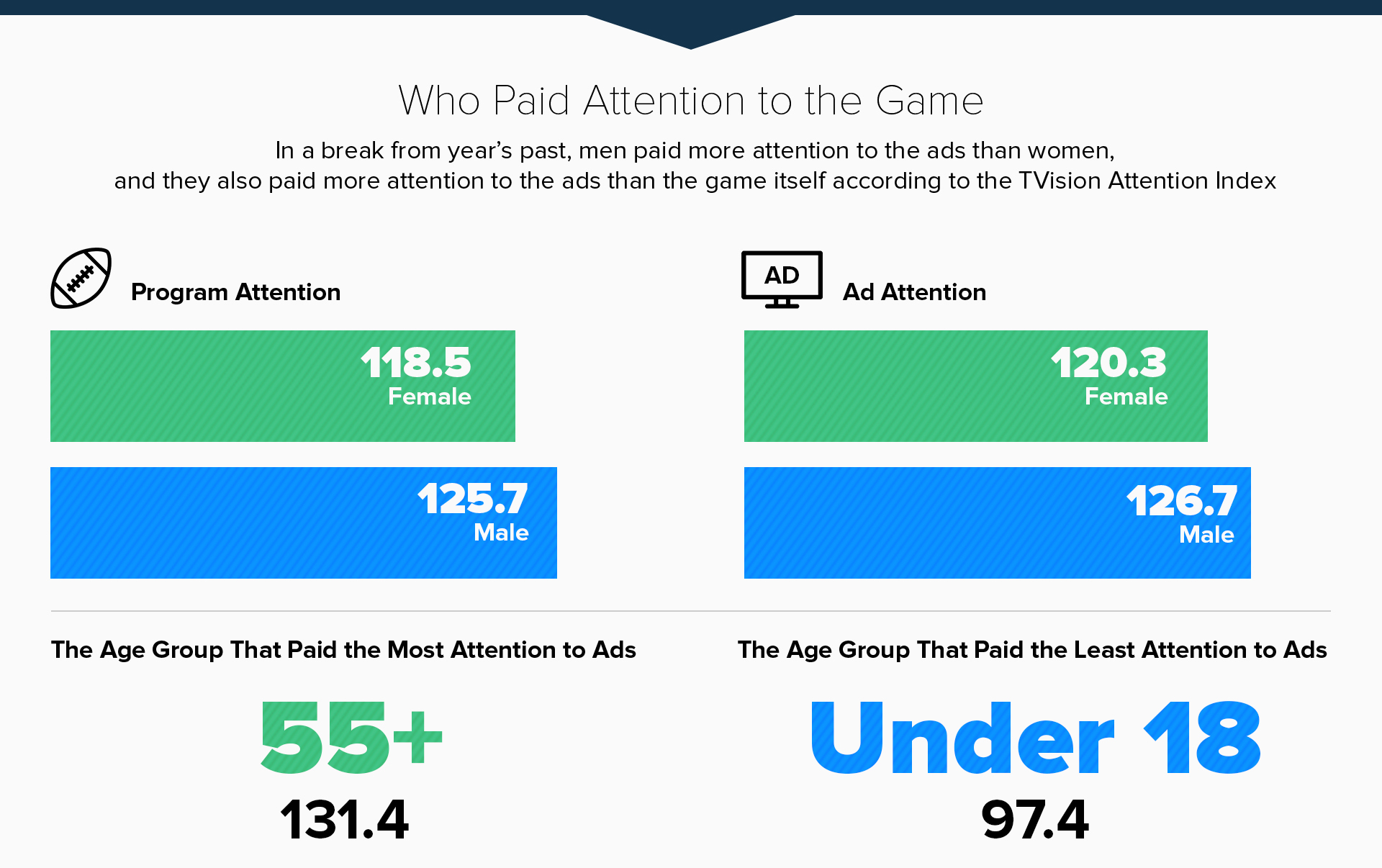 MediaPost - Highest Attention Ever for the Halftime Show - Wayne Friedman takes a look at TVision's Super Bowl analysis and finds that Dr. Dre and friends netted the most attention of recent memory for the halftime show.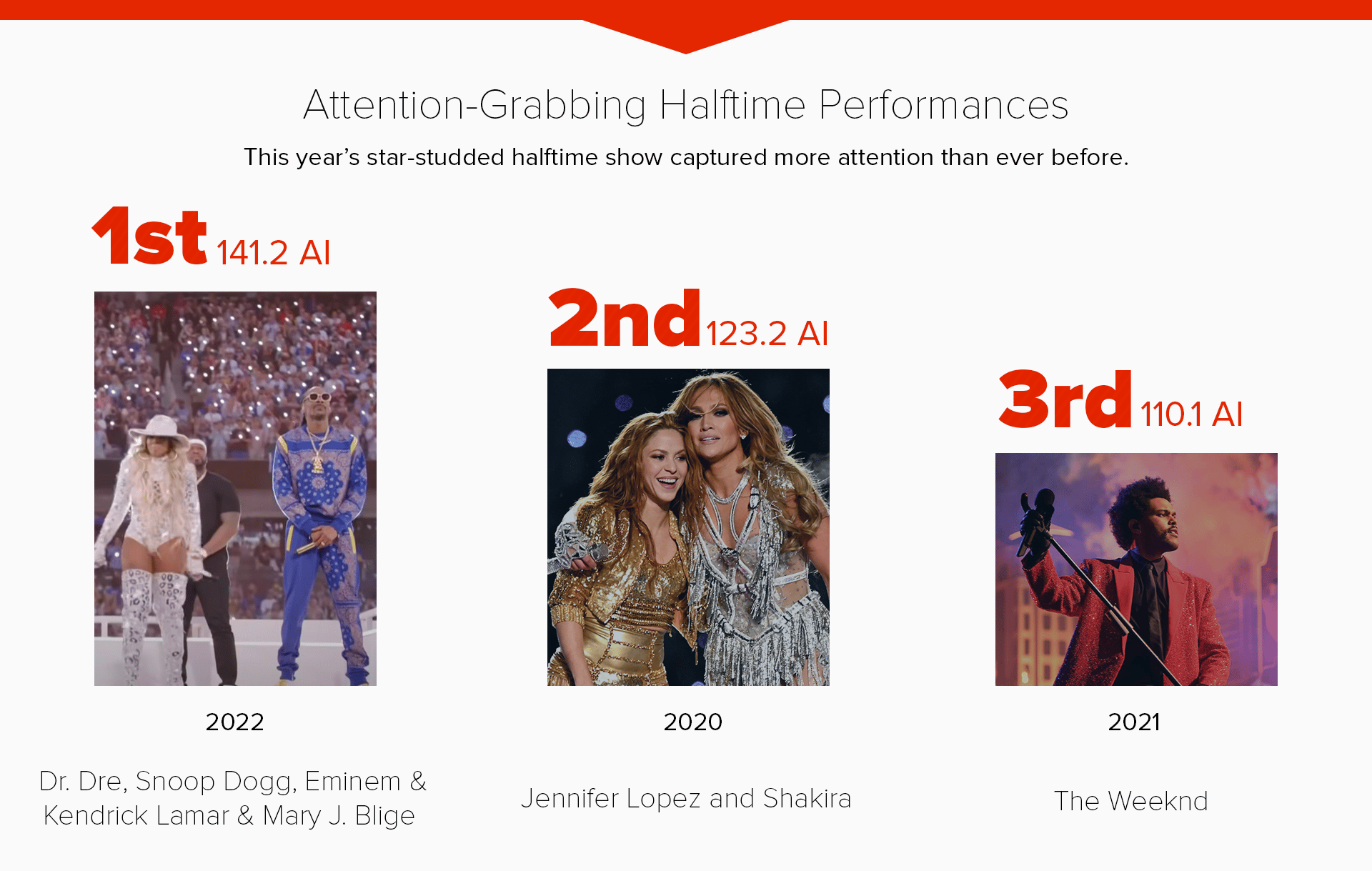 MediaPost also notes that more viewers watched the Big Game on CTV than ever before.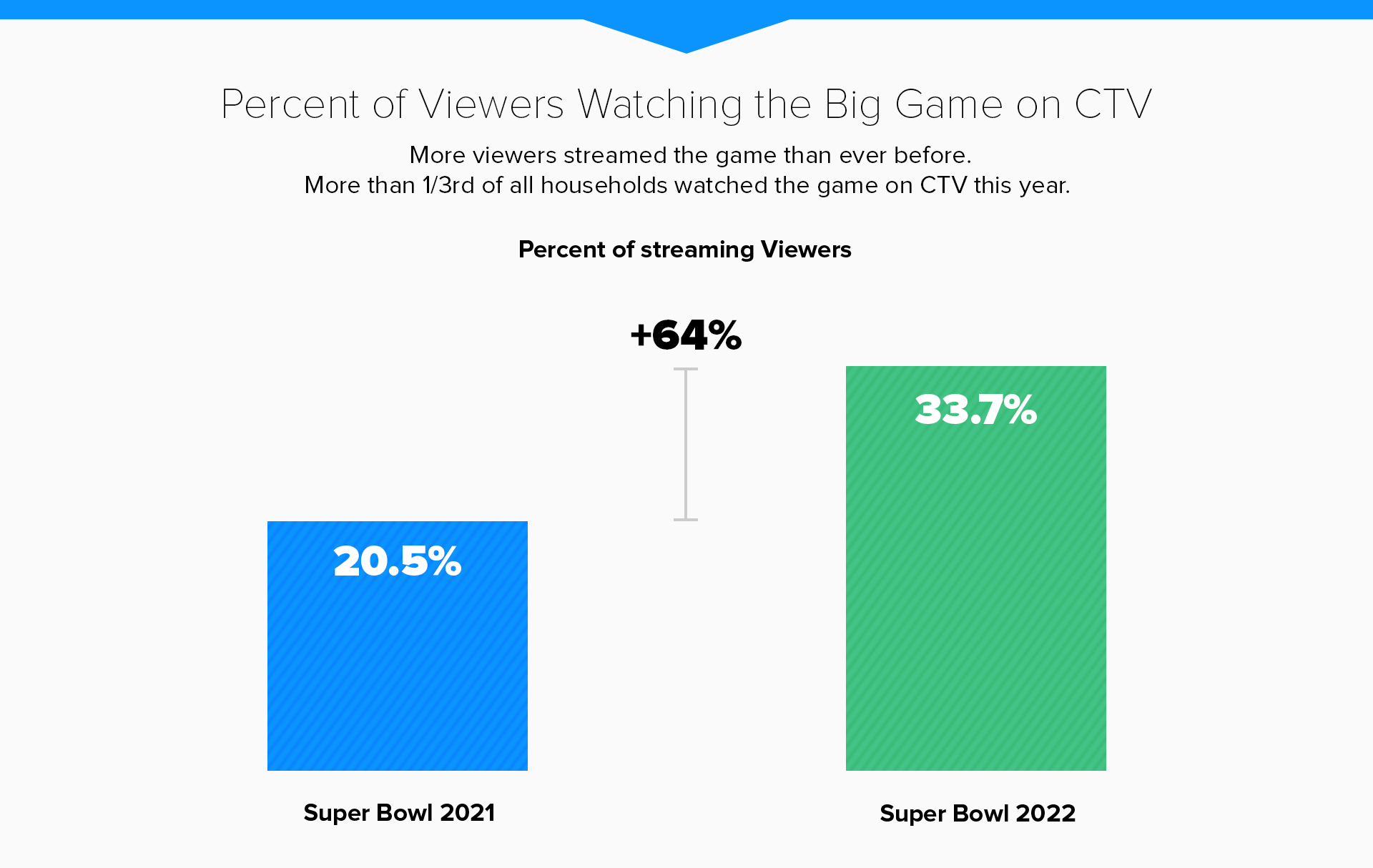 Remember to register for our Super Bowl Recap webinar on Thursday, February 17 at noon ET for a complete look at how viewers engaged with the game and ads.
Want to see where your brand ranked? Interested in learning more about streaming measurement? Contact us.