For many brands, the Super Bowl is the biggest day of the year. With a price tag of over $5 million per 30-second commercial, it's important to go beyond simply measuring the number of viewers. Reach is a given, but what about the quality of that reach?
We used cutting-edge technology to identify which ads best captured audience engagement. Behold, the top five: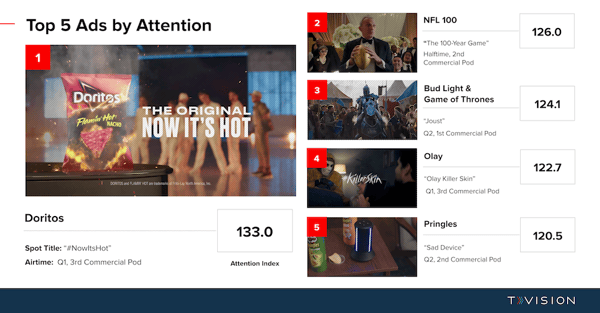 In addition, women were, once again, more engaged to Super Bowl ads than men (12.6%).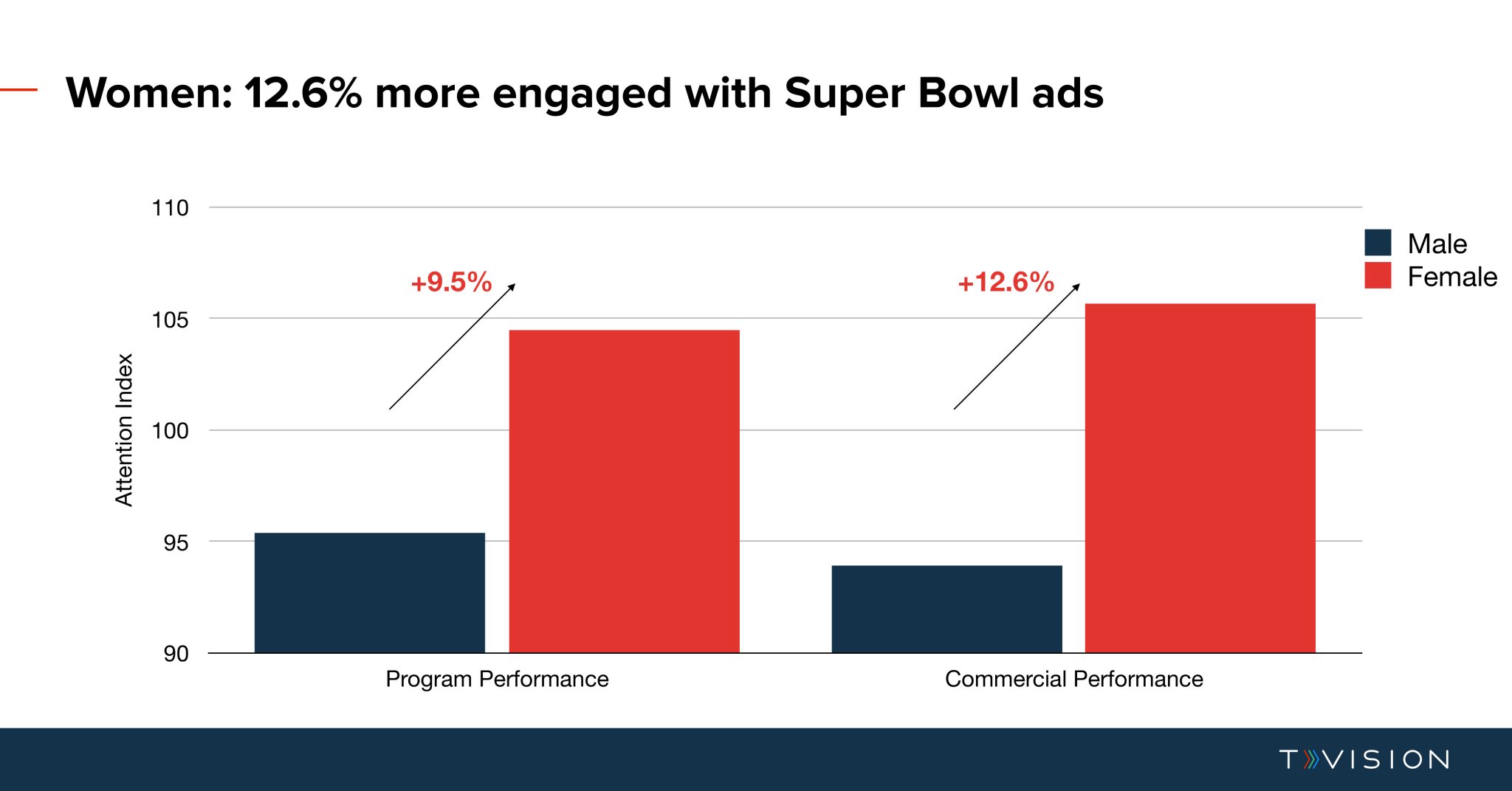 Want to know how your brand performed in this year's Super Bowl? Contact us. Or read recent Super Bowl coverage in Forbes and NBC News.