Recently, the Advertising Club of New York hosted the IPG Media Lab, TVision, and Danone, as well as media industry professionals from brands and agencies, to discuss one of the advertising industry's most pressing challenges: TV Attention.
See full video of each speaker's full presentation below.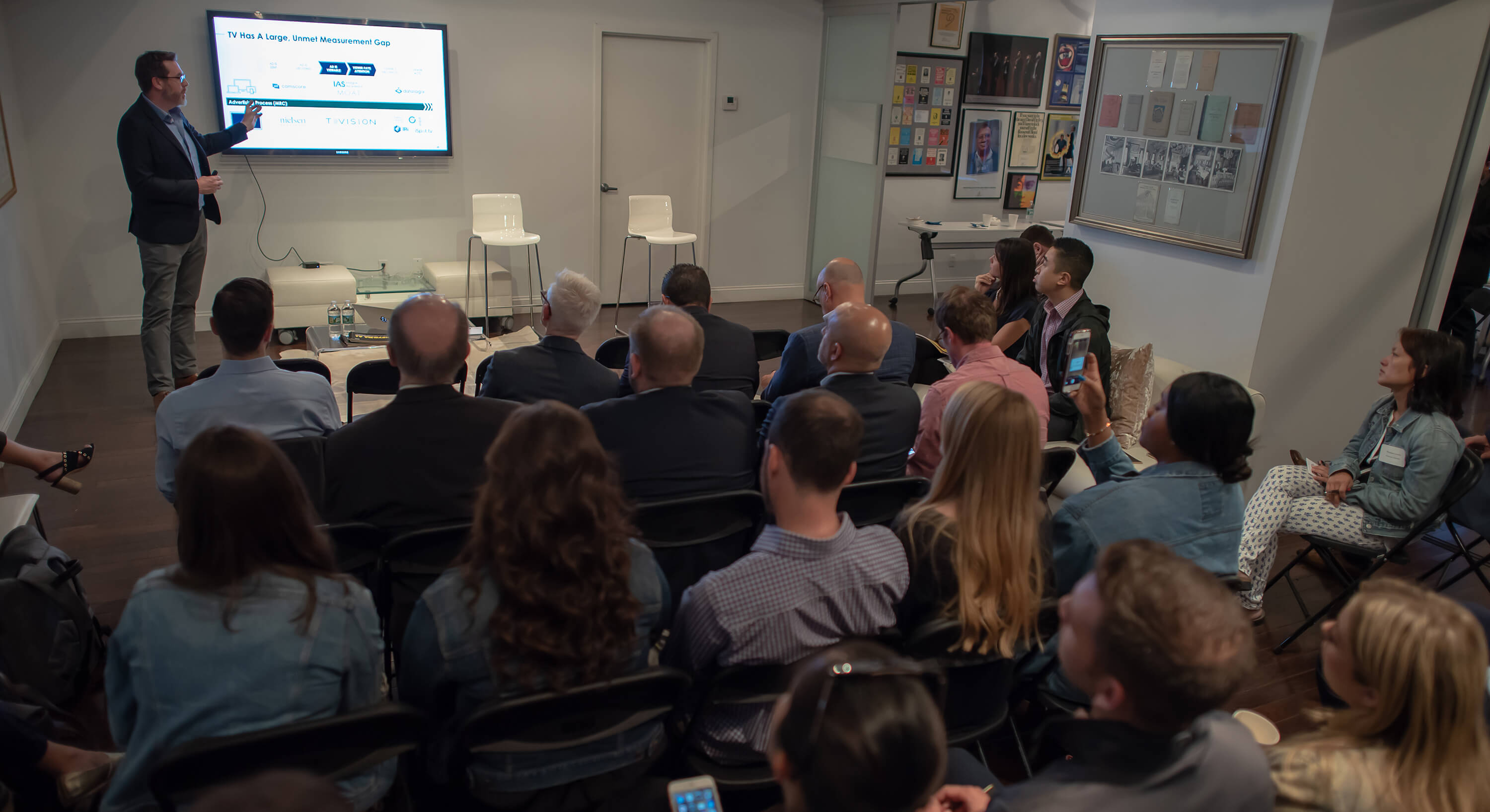 IPG Media Lab's SVP of Intelligence, Kara Manatt, presented alongside TVision President Luke McGuinness, followed by a candid conversation with Danone's VP of Marketing, Prabha Cheemalapati.
First, IPG Media Lab shared the findings of their research, most notable of which was that on average, TV ads air to an empty room 29% of the time.
After IPG Media Lab quantified the problem facing today's TV advertisers, TVision, who supplied the data for IPG's research, took the stage to discuss the solution - how exactly brands and agencies can use TV Attention data to improve their TV effectiveness.
Finally, once the problem and solution had been presented, our VP of Marketing, Raman Sehgal, sat down with Danone's VP of Marketing, Prabha Cheemalapati, to discuss initial reactions to the research, and how major brand advertisers like Danone are adapting to, and planning for the changing TV/Video landscape.
To learn more about IPG Media Lab's research, download the full report - "Quantifying TV Attention" report here.
Want to learn how TV attention data can help your business make better planning and buying decisions? Contact TVision for a demo.