Recently, the Advertising Club of New York hosted AMC Networks, LiveRamp and TVision, as well as media industry professionals, to discuss the state of OTT measurement.
See the full video of each speaker's full presentation below.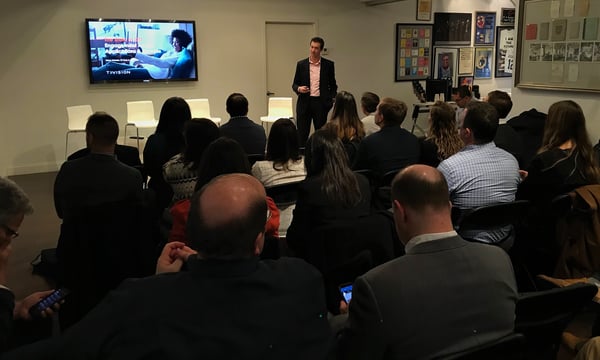 TVision's Tristan Webster kicked off the event by sharing insights on the state of OTT. You can watch his presentation below and download a copy of his presentation here.
After Tristan's presentation, TVision's Luke McGuinness discussed OTT with Mark Risis (LiveRamp), Jessica Chonody (AMC Networks), and Howard Shimmel (Janus Strategy & Insights). The four leaders discussed how viewer behavior is changing and what the future of streaming will look like.
To learn more about the state of OTT, contact us or download the full Presentation here.