Attention. It's what advertisers are trying to buy and what media networks are selling. But when it comes to TV audiences, not all environments give you the same levels of engaged viewers. Whatever your role in the industry, everyone wants to know which major broadcast networks delivered the most attentive audience, and where you can capture the most eyeballs.
TVision measures eyes-on-screen attention to television, uncovering how effectively a specific TV program (or daypart) keeps viewers eyes on the screen while the viewer is in the room with the TV on. As you begin planning for future quarters or scatter buying, it's helpful to know what networks best captured attention last quarter.
Last quarter, here's how the major broadcasters stacked up: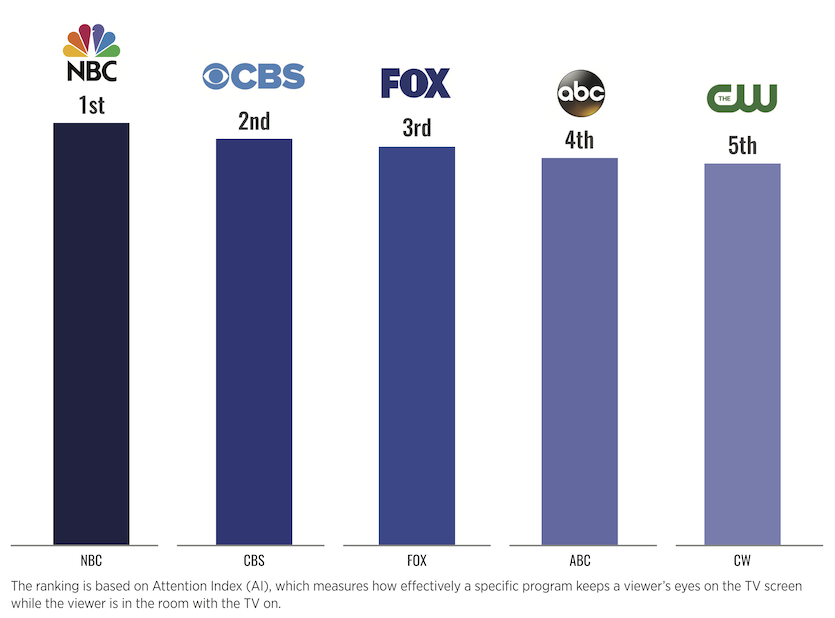 Which broadcast programs delivered the most attention?
At a program level, taking the top broadcast attention spots for the quarter were ABC's The Good Doctor, CBS's Life in Pieces, and Fox's LA to Vegas - the latter of which was cancelled, much to the sadness of one of our analysts. While NBC did not place in the top 3, they placed the most shows, with Good Girls, Little Big Shots, and Superstore all in the top 10. Our office now knows what shows they need to catch up this month, what about yours?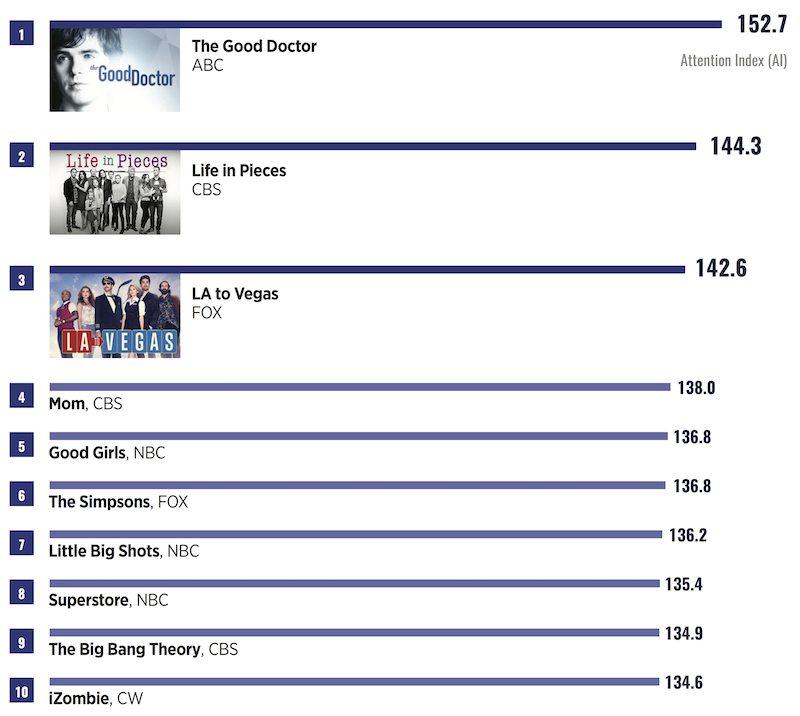 Who will dominate into Q3? We'll continue to monitor and measure.
Want even more insights on engaged television viewers? Download our Q2 2018 Eyes-on-Screen TV Attention™ Report!
---
Primetime is defined as 8pm-11pm, M-Sa (7pm-11pm Su) for CBS, ABC, and NBC; 8pm-10pm, M-Sa (7pm-10pm Su) for FOX; 8pm-10pm, M-F for CW.