For many brands, the Super Bowl is the biggest day of the year. With a price tag of $5.6 million per 30-second commercial, it's important to understand how viewers engaged with advertising. Which ads best captured Attention and what learnings can be applied for next year? Take a look below and read more about TVision's data in AdWeek, Forbes, Bain Media, MediaPost, and Broadcasting & Cable.
We used cutting-edge technology to identify which ads best captured audience engagement. Behold, the top five: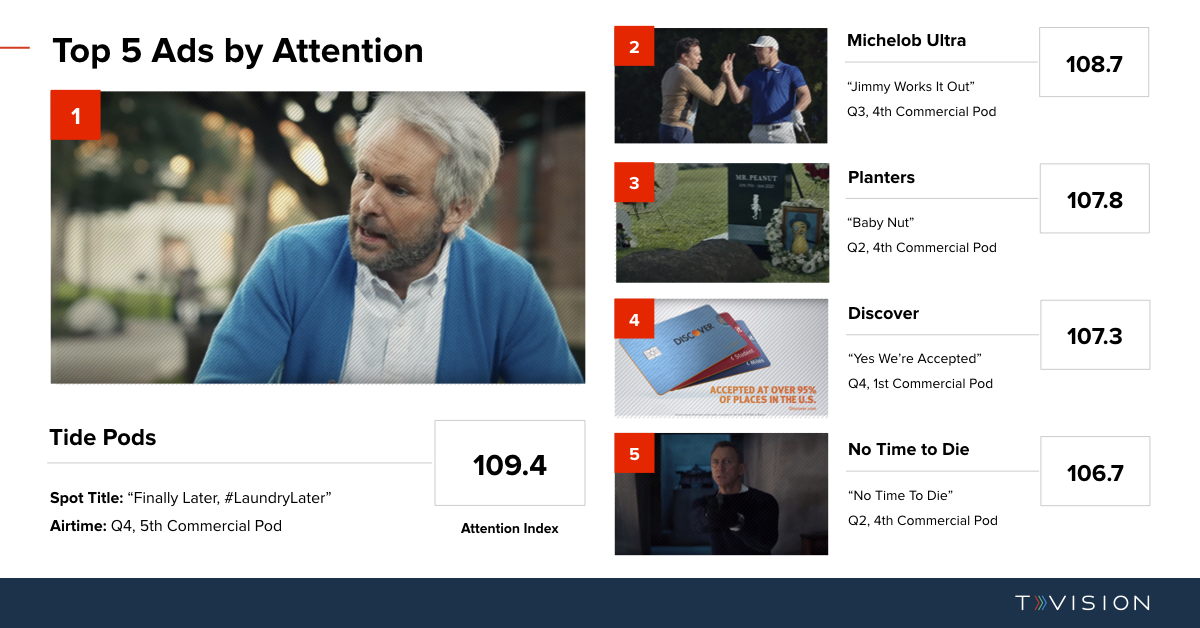 In addition, we looked at Attention by game part. As you can see, the close game led to higher Attention in Q3 and Q4 as viewers stayed glued to the screen. This was a reversal from the 2019 Super Bowl (Refresher: Patriots beat the LA Rams 13-3), where Q1 and Q2 had the highest Attention. Both years, halftime scored below average. You can read more about game part Attention in Forbes.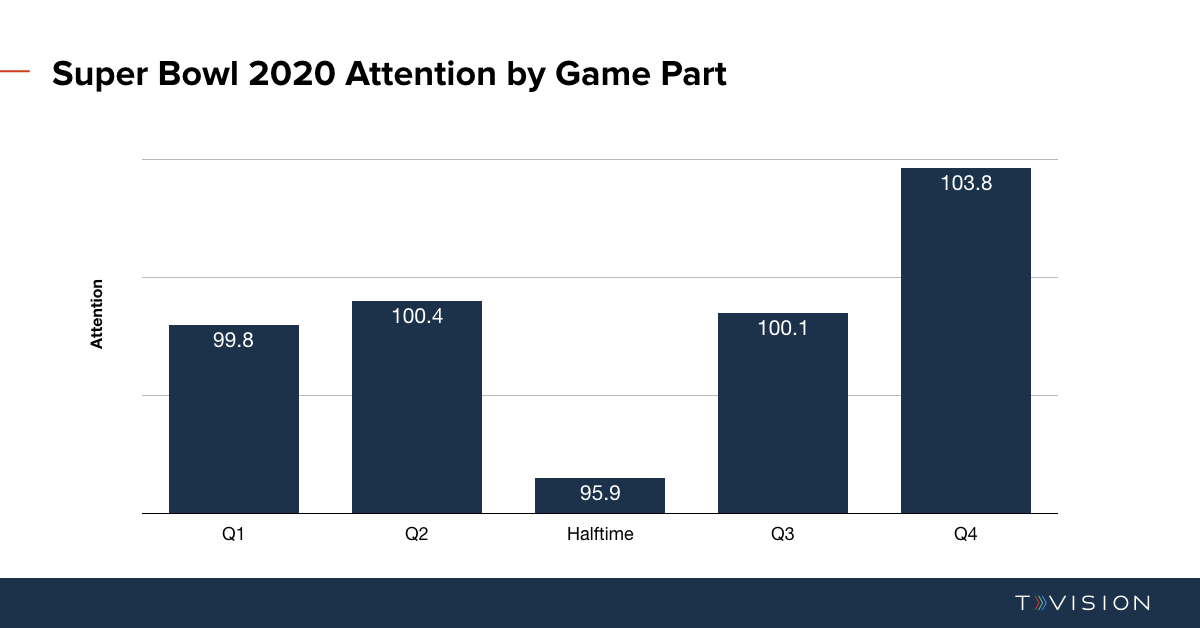 Not mentioned in the Top 5 and want to see where your brand ranked? Contact us.