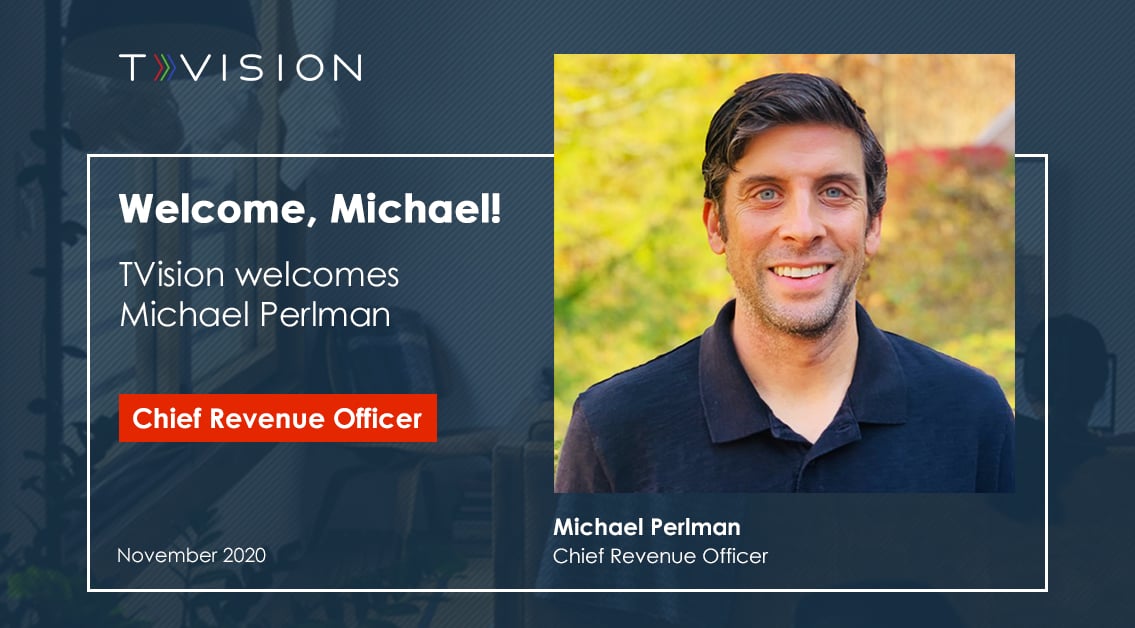 Industry veteran Michael Perlman joins TVision as the company's new Chief Revenue Officer. In this role he will lead the company's Demand Generation, Sales, and Customer Success functions. This Executive appointment will further help TVision solidify its position as the leader for TV Attention and person-level viewership data.
"Demand for our person-level, second-by-second data is at an all-time high as Attention is emerging as the quality-based currency to support cross-platform advertising measurement," explains Yan Liu, CEO of TVision. "Michael has successfully scaled sales teams, and has the industry-know-how and go-to-market strategies needed to meet this accelerating demand and capitalize on this opportunity for explosive growth. We are grateful to have him on the team."
"I'm excited to join the TVision team at this critical moment in TV measurement," says Michael Perlman. "The TV industry is transforming, and at the same time, the reality of increasingly distracted audiences means the ability to understand and capture consumer attention is extremely valuable. TVision is the only solution for understanding how viewers really watch TV and CTV. 2021 will be a critical year for the industry, and for TVision, and I'm thrilled to be involved in that evolution."
Michael brings to TVision significant experience in scaling and leading commercial teamsat marketing analytics companies, including Comscore and Jumpshot. He is a graduate of Hamilton College with an MBA from Cornell University.