Each year CTV's audience grows rapidly, and the number of apps and programs available on connected TV proliferates. Our recent State of CTV report shows that 30% of households now have 10 or more apps on their living room televisions and viewers spend more time watching AVOD than SVOD. Competition for subscribers, engagement and viewer attention is fierce. In 2021 breakout hits on the major SVOD apps captured the largest share of time spent viewing among our TVision panel, while audiences paid high attention to, and binge-watched more niche programming.
Here we reveal the top CTV shows for total Share of Time Spent viewing, Attention and the Most Binged in 2021. Congrats to our winners!
(By the way, if you are looking for the top linear TV shows of the year, the most co-viewed AVOD programs, the best apps for ad attention, and the top brands that breakthrough to capture attention, we have those lists for you, too)
The Top 5 CTV Shows for Share of Time Spent Viewing
Our Top 5 for Share of Time Spent Viewing represents original shows that were most popular on CTV in 2021. The list includes many of the most buzzworthy and critically acclaimed shows of the year, including Bridgerton, Squid Game and MAID (all on Netflix), Ted Lasso on Apple TV+, and WandaVision from Disney+. It's worth noting that both Maid and Squid Game made the year-long list despite only being released in the Fall of 2021.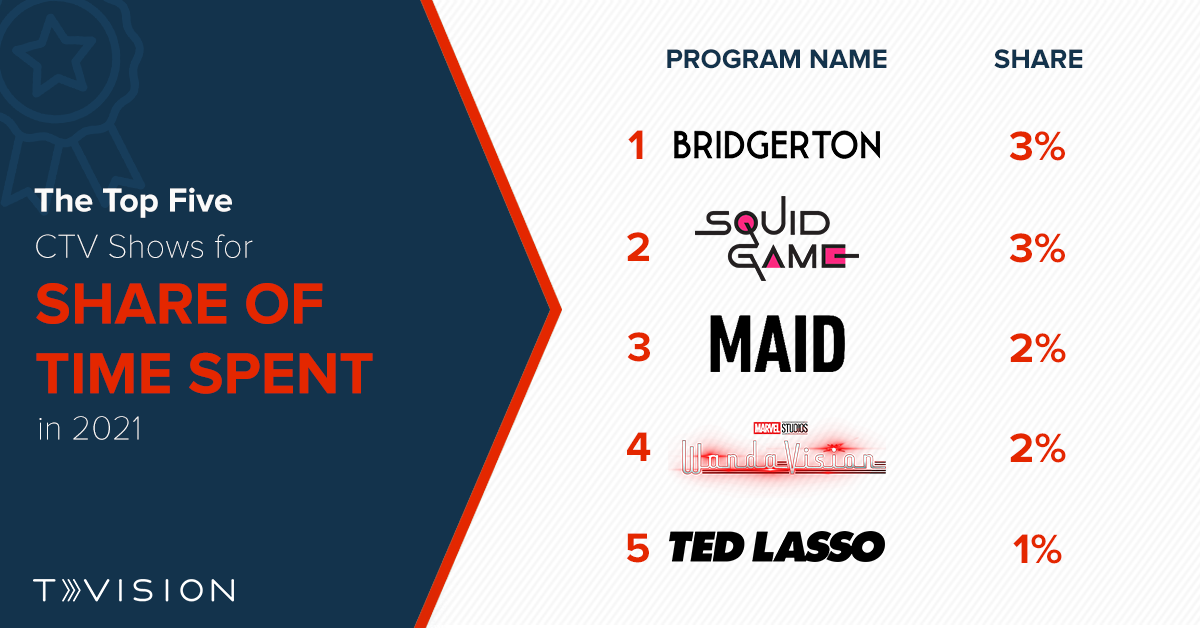 The Top 5 CTV Shows for Attention in 2021
These are the CTV shows that audiences paid the most attention to in 2021. While they may not have had as large of audiences as the shows on our Share of Time Spent list, when viewers tuned into these programs they were more likely to stay engaged with the program for the duration of the show.
The list includes four Netflix programs - The Parisian Agency: Exclusive Properties, Altered Carbon, Valeria, and Formula 1: Drive to Survive. Disney+'s The Right Stuff is third on the list.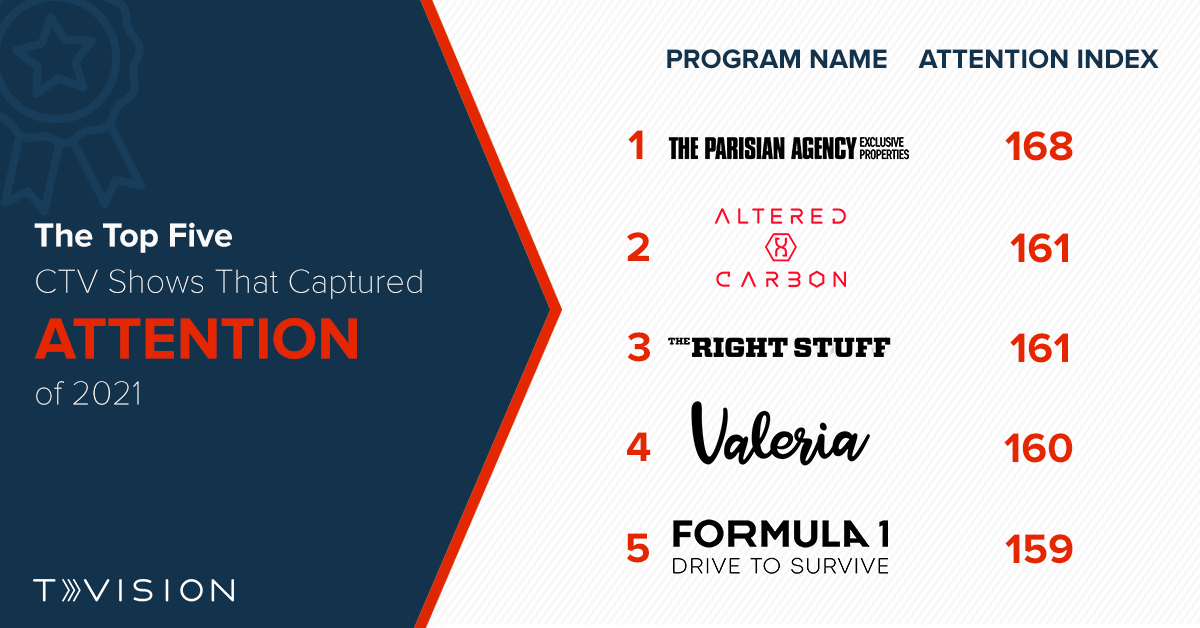 The Top 5 Most Binged CTV Shows in 2021
Some shows can really get you hooked and are easy to watch in quick succession; these are the shows Americans binge watch. TVision defines binge watching as an TV viewing session in which three or more episodes of the same show are viewed at one time.
In 2021, Roku Channel had a successful formula for binge watching, with three programs on the list including: Murder House Filp, Reno 911, and Most Dangerous Game. Netflix had the other two most binged shows: Fuller House and Zero.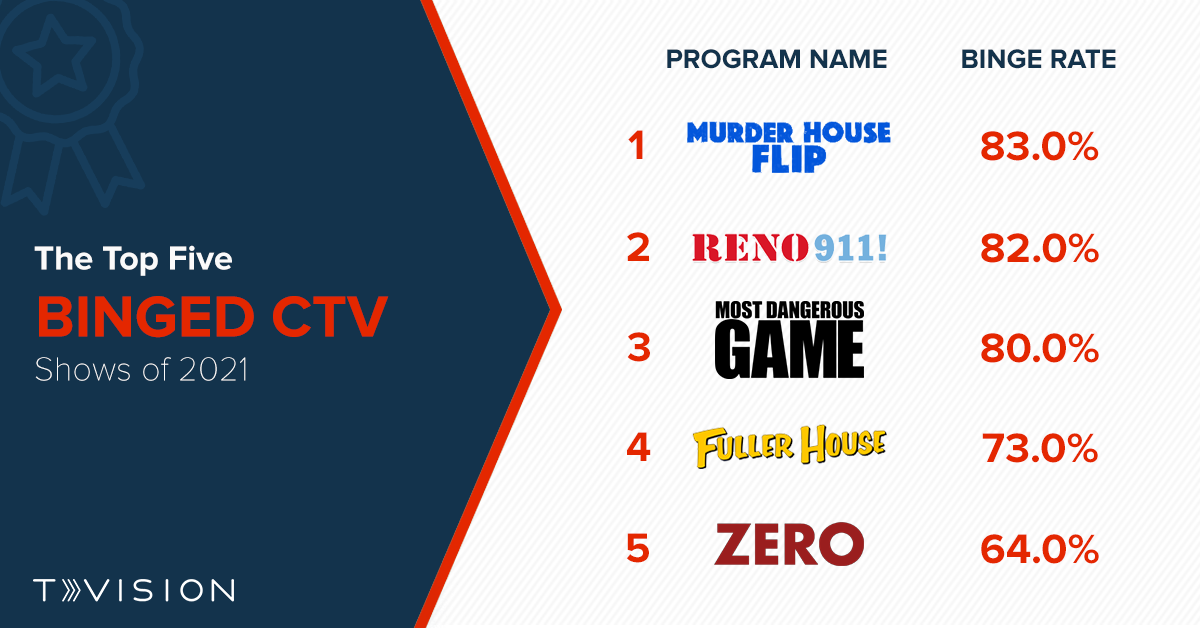 Don't forget to check out the rest of the TVision Top Five for 2021, here.